jueves, 31 de agosto de 2017
What's behind private technology companies like PayPal and YouTube
ending their provision of service to organizations they deem "unworthy"?
Simply a private property issue? Lew
Rockwell is not so sure. These companies "seem to be working in cahoots
with the government to suppress dissent," he told Tom Woods in a recent
interview. More on this plus the interview at the link...
miércoles, 30 de agosto de 2017
There is something fundamentally wrong in our democratic system and it has to be addressed.

Under conditions of mounting financial tensions, the greatest fear of
the ruling classes and their central bank servants is that the
contradictions of the system over which
they preside are going to erupt and lead to the emergence of overt class
struggle, which, in collaboration with all the forces of the political
establishment—from the trade union bureaucracy to the pseudo-left
tendencies and their manic fixation on identity politics—they have been
able to suppress for the past three decades. Under those conditions,
some things are indeed better left unsaid.
Scientists warn: It could happen to you.
Here's how --
Photo Credit: Eric V Overton / Shutterstock.com
Israeli prime minister Benjamin Netanyahu is facing jail time for a
corruption scandal and also the fall-out for supporting a failed effort
to change the regime in Syria. Will
Netanyahu, like Trump, see starting a new war -- perhaps with Iran -- a
way out of his political troubles? The threats are already coming in hot
and heavy. If so, will he drag the US with him?
All three countries are diversifying their long-standing relations
with Russia, but their preexisting institutional memberships are the
determining factor in whether this is
just geopolitical "balancing" or an outright "betrayal". International
politics is in the midst of multiple paradigmatic changes as the
emerging Multipolar World Order progressively replaces the existing
unipolar-led one, and this has seen both the development of
"non-traditional" partnerships and the weakening of historical ones. [
1,227 more word ]
The Bush administration, filled with Israeli-American dual nationals,
hoped to create an Iraqi Kurdistan and split Iraq into three factions
post-invasion, in li
ne with Israel's Oded Yinon strategy to destabilize the MidEast along ethnic/sectarian lines.
Is it a good idea to further destabilize the volatile Middle East?

Former FBI consultant & award-winning journalist Paul Williams exposes how the CIA supports Wahabbi terrorism, from ISIS to "Islamberg."

<<< https://www.youtube.com/watch?v=PS7IFWmTyFw&feature=youtu.be >>>

Watching the Hawks' Sean Stone sits down with award-winning journalist and former FBI counter-terrorism consultant Paul L. Williams to learn more about "Operation Gladio" and the CIA's historic affinity for propping up paramilitary groups across the world. Williams shares his experiences researching the murky history of Washington's relations with the enigmatic Fethullah Gülen, an exiled Turkish statesman and clergyman, as well as documenting the CIA's connections to the Taliban, ISIS, and far-right extremists in Europe and Latin America. Finally, we evaluate the modern-day implications of this complicated web of relationships.

'From what we saw on the ground, there was no apparent military target' – the deputy head of ICRC's delegation in Yemen

In this 21st century Opium War, crops harvested in Afghanistan are
essentially feeding the heroin market not only in Russia and Iran but
especially in the US. Up to 93% of the world's opium comes from
Afghanistan.


Why is Israel supporting al-Qaeda in the war against Syria?

Divide & conquer. Promoting fear and prejudice among the 99%. These
are just a few common tactics to keep the pyramid intact.

Exclusive: The U.S. mainstream media is touting a big break in
Russia-gate, emails showing an effort by Donald Trump's associates to
construct a building in Mos
cow. But the evidence actually undercuts the "scandal," reports Robert Parry.
The US government has a terrible track record of trying to rid the US of
"extremists." From COINTELPRO to Ruby Ridge, they have only made
matters worse. The fact is, in a nation
with hundreds of millions of people, there will be plenty of folks with
antisocial or harebrained notions. But even if the government could
eliminate everyone with heretical beliefs, the sheer extent of
repression would spawn legions of new rabble-rousers. Freedom of speech
is a more reliable antidote to toxic ideologies than unleashing the FBI
or other federal agencies.
In discussions about the 'roles' countries play in the new multipolar
world, it is often said that Russia provides the geo-political muscle
while China provides the economic engine
of a world where the US is no longer a singular hegemon. However, with
Russia's economy turning from resilient to growing and with China
becoming ever more involved in world-affairs ever since the announcement
of One Belt—One Road in 2013, [ 654 more words ]
President Trump goes from one non-sequitur to another, but what is most
alarming is that his based doesn't seem to hold against him his failure
to deliver on key campaign promises,
believing that the fault lies with Congress (which came up one vote
short to pass so-called health care 'reform') or with the media, which
ceaselessly criticizes him. Notwithstanding its failure to report any
story that is inconvenient to the government, America's fractured left
wing has been unable to bust its lock on the American people.
Ironically, it is Trump who is accomplishing that feat in the name of a
populism whose boundaries with fascism are uncertain.
You can salute your civil rights now that Trump is in power.
https://journal-neo.org/2017/08/26/when-democracy-backfires/
The "weaponization of disease" that Dr. Venters refers to has now
created the world's worst cholera epidemic that has already infected
well over half a million people in the span of a little over four
months.

Durant l'été 2014, l'Organisation de l'État islamique (OEI) mena une
offensive-éclair. En juin, quelques centaines de djihadistes créaient la
surprise en s'emparant de Mossoul,
deuxième ville d'Irak. (…) À la surprise générale, après s'être dirigées
vers Bagdad, les troupes de l'OEI firent demi-tour pour s'attaquer à
des régions sous le contrôle des Kurdes. L'attaque commença aux
premières heures du 3 août 2014 dans la région de Sinjar, habitée par
des Yézidis. Le commandement peshmerga, pris de panique, ordonna à ses
combattants de se retirer, laissant la population à la merci des
djihadistes. La résistance, équipée d'armes légères, s'effondra en
quelques heures. La population tenta de gagner les montagnes, mais de
nombreux habitants, surtout ceux qui n'avaient pas de véhicule, ne
purent s'enfuir.
martes, 29 de agosto de 2017
Incidents involving Israeli settlers hitting Palestinians in the
occupied Palestinian territory are a relatively regular occurrence, and
are usually treated by Israeli security forces as accidents, even in
cases when witnesses claim the car rammings were deliberate.



A Jewish settler carries an rifle as he participates in a protest
against the Palestinian bid for statehood, outside the Jewish settlement
of Kiryat Arba, near the West Bank town of Hebron (AP/Bernat Armangue)


Powerful!
piece by Ajamu Baraka. "The white supremacy that some of us see as more
insidious is not reflected in the simple, stereotypical images of the
angry, Nazi-saluting alt-righter or even
Donald Trump. Instead, it is the normalized and thus invisible white
supremacist ideology inculcated into cultural and educational
institutions and the policies that stem from those ideas." From 08/16/17
via The Naked Empire. https://blackagendareport.com/story-charlottesville-was-wri…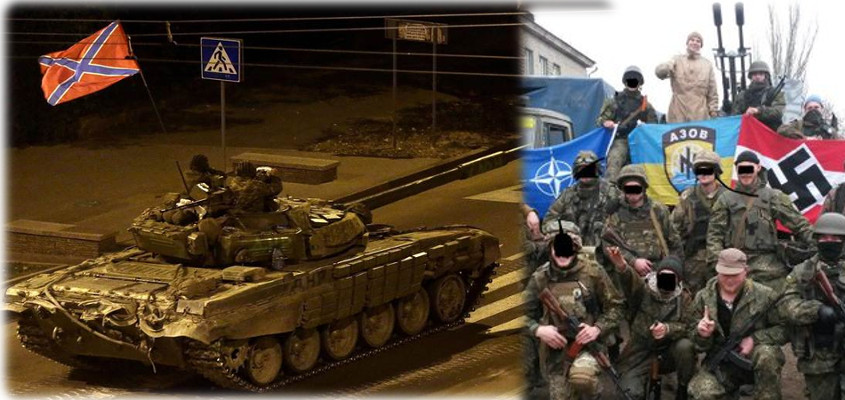 The Story of Charlottesville was Written in Blood in the Ukraine
"Charlottesville was right out of the Nazi playbook. In the 1920s,
the Nazi Party was just one political party among many in a democratic
system, running for seats in Germany's
Parliament. For most of that time, it was a small, marginal group. In
1933, riding a wave of popular support, it seized power and set up a
dictatorship. The rest is well-known.

It was in 1927, while still on the political fringes, that the Nazi
Party scheduled a rally in a decidedly hostile location – the Berlin
district of Wedding. Wedding was so left-of-center that the neighborhood
had the nickname "Red Wedding," red being the color of the Communist
Party. The Nazis often held rallies right where their enemies lived, to
provoke them.
The people of Wedding were determined to fight back
against fascism in their neighborhood. On the day of the rally,
hundreds of Nazis descended on Wedding. Hundreds of their opponents
showed up too, organized by the local Communist Party. The antifascists
tried to disrupt the rally, heckling the speakers. Nazi thugs
retaliated. There was a massive brawl. Almost 100 people were injured.
I imagine the people of Wedding felt they had won that day. They had courageously sent a message: Fascism was not welcome.

But historians believe events like the rally in Wedding helped the
Nazis build a dictatorship. Yes, the brawl got them media attention. But
what was far, far more important was how it fed an escalating spiral of
street violence. That violence helped the fascists enormously.

Violent confrontations with antifascists gave the Nazis a chance to
paint themselves as the victims of a pugnacious, lawless left. They
seized it.
It worked. We know now that many Germans supported the
fascists because they were terrified of leftist violence in the
streets. Germans opened their morning newspapers and saw reports of
clashes like the one in Wedding. It looked like a bloody tide of civil
war was rising in their cities. Voters and opposition politicians alike
came to believe the government needed special police powers to stop
violent leftists. Dictatorship grew attractive. The fact that the Nazis
themselves were fomenting the violence didn't seem to matter.
One
of Hitler's biggest steps to dictatorial power was to gain emergency
police powers, which he claimed he needed to suppress leftist violence."

A supporter of President Donald Trump, center, argues with a
counterprotester at a rally in Boston on Saturday, Aug. 19, 2017. AP
Photo/Michael Dwyer


Astonishingly, only days before the attack, several members of the
terror cell visited Paris, a center of intelligence monitoring of
Islamist activity in Europe. They were under surveillance, and French
officials informed Spanish officials after they were spotted in France,
driving the Audi A3 car that they used to plough into pedestrians in the
seaside resort of Cambrils, killing one woman. The car was flashed by a
speed camera in France.


BFM-TV reported, "Two members of the jihadist cell that attacked
Barcelona and Cambrils, including Younes Abouyaaqoub, the suspected
driver in the attack on Las Ramblas, made an 'express' round-trip to
Paris" on August 11-12. The Audi was photographed at 1 p.m. on August 11
at the Lestelle toll booths in the Pyrénées traveling north, before
being flashed by a speed camera for speeding. The two cell members
reportedly spent the night in a budget hotel in the Paris suburb of
Malakoff and visited a mall before returning to Spain.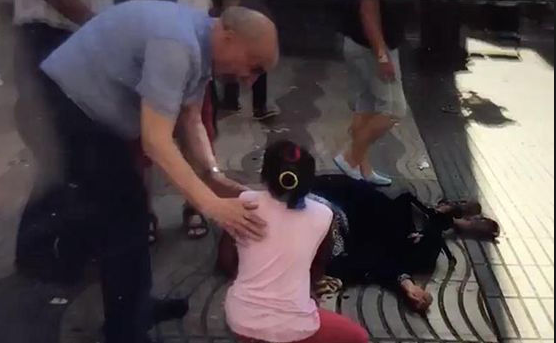 B

y Kumaran Ira – wsws.org: A
spate of news reports last week raised questions about US and European
government foreknowledge of the August 17 terror attacks in Barcelona
and Cambrils that killed 15 people and wounded more than 100, and how
this attack was allowed to proceed. It is ever clearer that the Islamic
State (IS) terror cell was under close surveillance by multiple
intelligence services of NATO powers, including France, the United
States, and Belgium.
With Trump having put the generals in charge in Afghanistan, Col.
Lawrence Wilkerson says we should expect the military to be "reinforcing
strategic failure and
thus deepening that failure" that has developed over the last sixteen years of US military action in the country.

Wikileaks founder Julian Assange wants to know why YouTube is
blacklisting Ron Paul's Liberty Report, listing it "not suitable" for
advertisers and refusing to allow monetization even though it does not
violate YouTube's terms of service. It's a good question.

Thousands of people attended the funeral for eight-year-old Asil Abu
Oun, who was run over and killed by an Israeli settler on Saturday near
Nablus.

"We are seeing a natural disaster turn into human catastrophe by choices
we make in terms of our energy choices, the pollutants we burn for
energy and put into the atmosphere, as well as how we develop the coast
and zoning choices." - David Helvarg, Blue Frontier

"Since
bursting onto the political scene more than two years ago, Trump has
relentlessly pounded journalists as "the enemy of the American people"
and "among the worst people I've ever
met." He hijacked the term "fake news," originally coined to describe
bogus narratives circulated on the Internet, to describe any story that
displeases him."
Exclusive:
The U.S. mainstream media, led by The New York Times, has behaved as
classic propagandists, hyping a Russian military "threat" and promoting a
new Cold War hysteria, as Jonathan Marshall describes.
"This is the new reality. And the challenge is how we address it. How
rapidly we're going to transition from fossil fuels to clean energy."
Shardea Harrison looks on at her 3 week old baby Sarai Harrison being
held by Dean Mize as he and Jason Legnon used his airboat to rescue them
from their home after the area was inundated with flooding from
Hurricane Harvey on August 28, 2017 in Houston, Texas. (Photo: Joe
Raedle/Getty Images)
Considéré comme l'une des grandes réussites françaises en matière de
séries, « Le Bureau des légendes », d'Éric Rochant, expose avec
précision les enjeux des grandes crises qui secouent le Proche-Orient,
se distinguant par là des fictions d'espionnage américaines.

The Trump administration's proposal to revamp

#

NAFTA

's system for settling disputes between governments and private companies splits both the opposition to and the advocates for

#

ISDS


http://www.bilaterals.org/?trump-move-on-settling-trade
Labor groups such as the AFL-CIO and Democratic lawmakers have made removing the ISDS provision a major goal.

Libertarianism—the philosophy of personal and economic freedom—has
deep roots in Western civilization and in American history, and it's
growing stronger. Two long wars, chronic deficits, the financial crisis,
the costly drug war, the campaigns of Ron Paul and Rand Paul, the
growth of executive power under Presidents Bush and Obama, and the
revelations about NSA abuses have pushed millions more Americans in a
libertarian direction. The Libertarian Mind, by David Boaz,
longtime executive vice president of the Cato Institute, is the best
available guide to the history, ideas, and growth of this increasingly
important political movement.

Fifty-four years ago today, Dr. Martin Luther King Jr. delivered "I Have
a Dream," one of the most stirring and memorable speeches in American
history.
CATO: Is Wikileaks A "Non-state Hostile Intelligence Service" As Some Claim?