Tweet the Greek PM: Don't leave refugees out in the cold | Blogs | Amnesty International UK
Tweet the Greek PM: Don't leave refugees out in the cold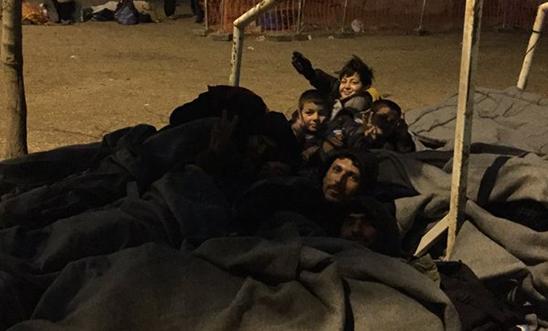 People sleeping outside a petrol station near the Greece/Macedonia border © MSF
Tonight thousands of people, including babies and the
elderly, will be sleeping outside a petrol station at the Macedonian
border with Greece.
Just 20km away in Idonemi, Greece, there is an NGO-run camp with
heated shelter and other basic services – yet the Greek police are
denying them access.
The camp is nowhere near full – it's currently operating at less than a third of its capacity.
With temperatures dropping below zero – this is simply not
acceptable. They have made long and dangerous journeys and are now being
denied access to the warmth, food and safety of Idomeni camp.
The women, men and children arriving at Idomeni are in desperate need of humanitarian and medical help.