For the first time, researchers have developed a mathematical
equation to describe the impact of human activity on the earth, finding
people are causing the climate to change 170 times faster than natural
forces.


The equation was developed in conjunction with Professor Will
Steffen, a climate change expert and researcher at the Australian
National University, and was published in the journal The Anthropocene Review.


The authors of the paper
wrote that for the past 4.5bn years astronomical and geophysical
factors have been the dominating influences on the Earth system. The
Earth system is defined by the researchers as the biosphere, including
interactions and feedbacks with the atmosphere, hydrosphere, cryosphere
and upper lithosphere.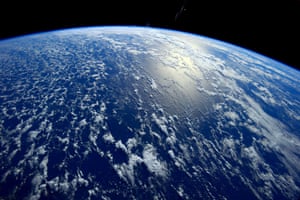 Greenhouse gas emissions caused by humans over the past 45 years have
increased the rate of temperature rise to 1.7 degrees celsius per
century.
Photograph: ISS/NASA