"As
an Israeli, it's not my place to tell Netanyahu to stop interfering in
decisions made by the British government. That's something British
citizens can do. What I can do is shed
some light on the reason Netanyahu is so intent on stopping us, an
organisation of soldiers who encourage public debate on the reality of
occupation and the moral price it exacts from Israelis."
Anyone who cares about maintaining the democratic sphere must read Yehuda Shaul's
article portraying the reasons for the Israeli government's attempt to
silence anyone daring to fight for a vibrant public debate over human
rights and the Israeli occupation >>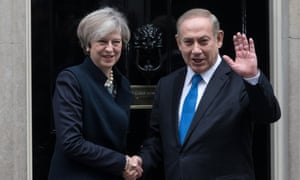 'I can shed some light why Netanyahu is so intent on stopping us, an
organisation of soldiers who encourage public debate on the reality of
occupation.'
Photograph: Tang/Zuma wire/Rex Features