Two-year ban comes with €36,500 fine for disobeying Spanish constitutional court over 2014 independence referendum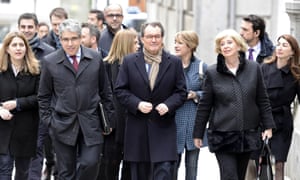 Artur Mas (centre) arrives with colleagues at the supreme court in Madrid.
Photograph: Javier Soriano/AFP/Getty Images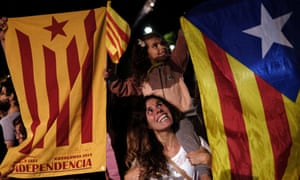 Supporters of Catalonian independence demonstrate in Barcelona in 2015. Photograph: Action Press/Rex Shutterstock
More than 80% of participants opted for independence, but only 2.3 million of Catalonia's 5.4 million eligible voters took part.