An errant US air strike has killed 16 Afghan National Police officers who were fighting the Taliban and wounded two others.



Helmand provincial police chief Abdul Ghafar Safi said on Saturday
that the death toll in Friday's strike was determined after a site
inspection of the compound in Gereshk District.



The Pentagon confirmed the air strike on the Security Forces compound
happened during a US-supported operation against Taliban insurgents in
the area, and offered its condolences to the families of the security
forces who were killed.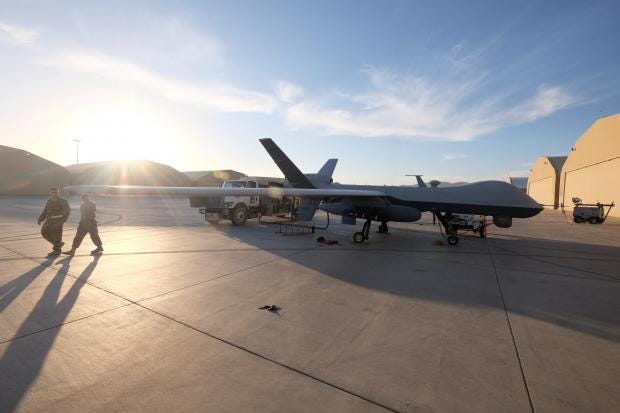 A US Air Force MQ-9 Reaper drone sits on the tarmac at Kandahar Air Field in Afghanistan (file pic)